[ Home | About Us | Grant Making | Grant Programs | Contact Us ]





Select the Year to view: 2008-2010 • 2011 • 2012 • 2013 • 2014 • 2015 • 2016 • 2017 • 2018 • 2019 • 2020 • 2021 • 2022

Programs at the following universities received grants during 2013:

| | |
| --- | --- |
| | Bethel University, Trevecca University, University of Tennessee at Chattanooga, Texas Tech University, Troy University, University of Florida, University of Nevada Las Vegas, the Berkeley Institute, W. Buckley Jr. Program at Yale, College of Charleston, Birmingham Southern College, Florida State University, Furman University, Hampden-Sydney College, Linfield College, Mercer University, Mississippi State University, Monterey Peninsula College, Ohio University, Roosevelt University, Santa Barbara City College. |


During 2013 about $450,000 were granted to 21 programs, seven of which were new to the Apgar Foundation. We are very proud of all the outstanding programs we are supporting and the role we play in launching and sustaining them. We believe they each, in their own way, work to further Apgar Foundation's mission of broadening the horizons of college students to include exposure to key ideas which have shaped the exceptional trajectory of the United States in promoting human flourishing.

Below, please find a number of programs receiving funding in 2013-14. They are highlighted in no particular order, but rather chosen for their illustrative value. We are proud of all our grantees, their commitment to the mission of the Apgar Foundation, and their dedication to stimulating thought and debate about Western and American traditions, institutions, and values on their campuses.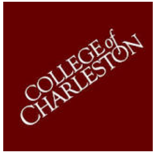 At the College of Charleston, Apgar Foundation supports the Initiative for
Public Choice & Market Process.
The
Initiative
is a center in the College of Charleston's School of Business with a focus on educating students in the area of political economy. Students are provided with an understanding of how markets function to deliver peace and prosperity to a society. The Center explores the role of institutions and how evaluating the institutional arrangements of the private and public sector is important to understanding economic and social outcomes. In particular, it explores how institutions such as property rights, free exchange and the rule of law generate outcomes that promote wealth and prosperity in a global market.